SERVICES
Barefoot Timber Flooring have years of experience specialised in all types of timber bamboo and laminate flooring. We devote ourselves in providing you the best service you ever enjoy by offering you the best quality products with highly professional installation. believe that no job is too small. Our teams are equally happy working on the smallest jobs, or installing the biggest projects you can imagine.
We offer a complete "concept to completion" service. Our services include those listed below:
Supply & Installation of solid timber flooring
Sanding and coating of new and existing timber floors
Supply & Installation of engineered floating timber floors
Supply & installation of pre-finished solid timber flooring
Supply & installation of laminate and bamboo
Supply & installation of solid timber decking
Acoustic solutions for apartments and commercial applications
Fixing and repairing damaged floors
Home Renovation incl. Gyprock, Painting, Lighting, Kitchen & Bathroom Renovation, Cabinets.
For any other services that are not listed above, please contact us for details.
Sub-floor Checking & Preparation Before Installation
A smooth, flat sub-floor is essential for a successful floor covering installation. Domestic situations require a flat and even floor suitable for subsequent floorcoverings. Most flooring products come with a manufacturer's recommendation regarding subfloor tolerance.
Anything outside those tolerances would need to be rectified by either subfloor removal ( mechanical grinding – shotblasting ) or floor levelling. Using self levelling compounds to rectify an uneven subfloor is the most common choice and more often than not the more economical solution for a concrete slab. Laser levelling with battens/plywood or Level sanding are more commonly used for timber/particle boards substrate.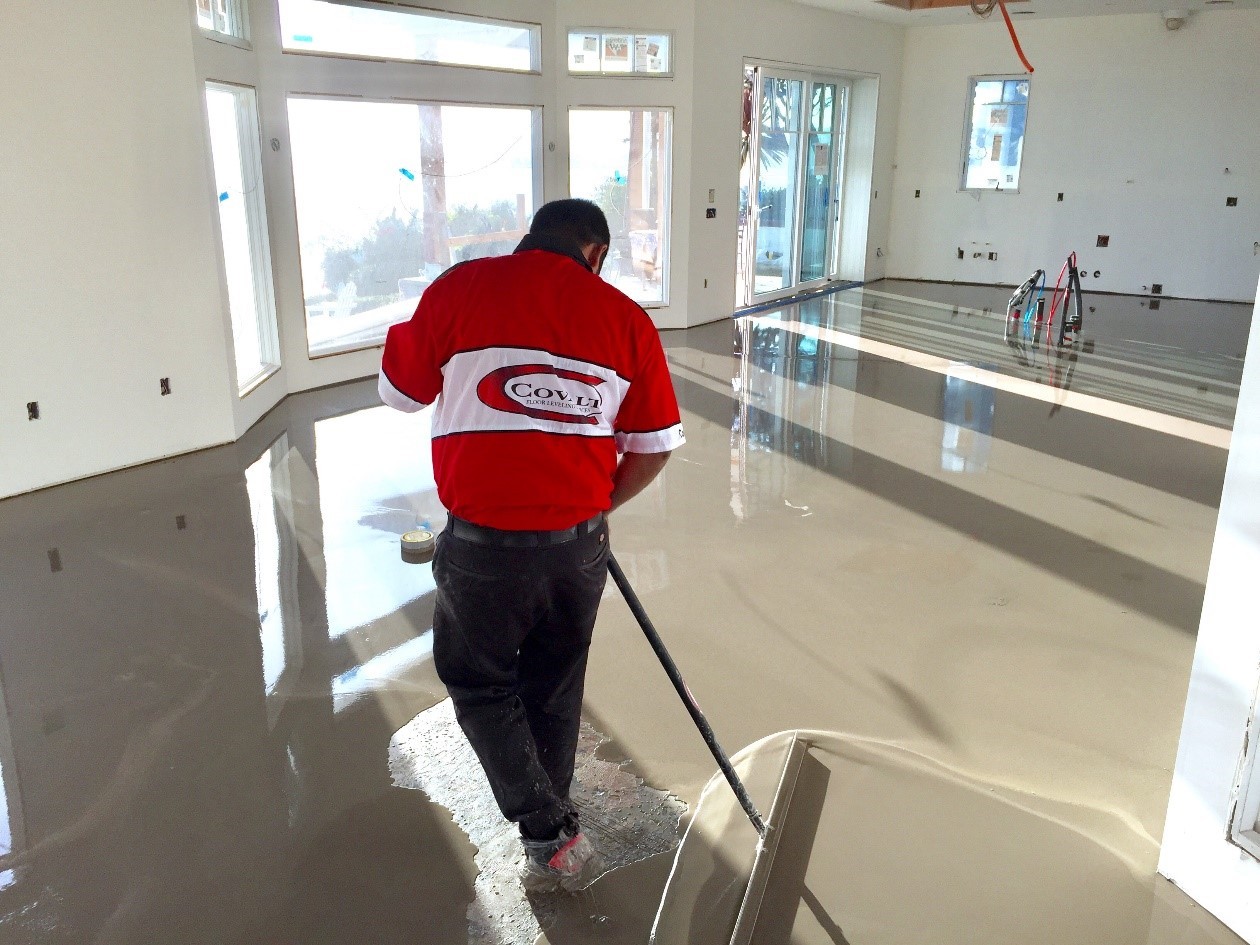 Apply Self levelling compounds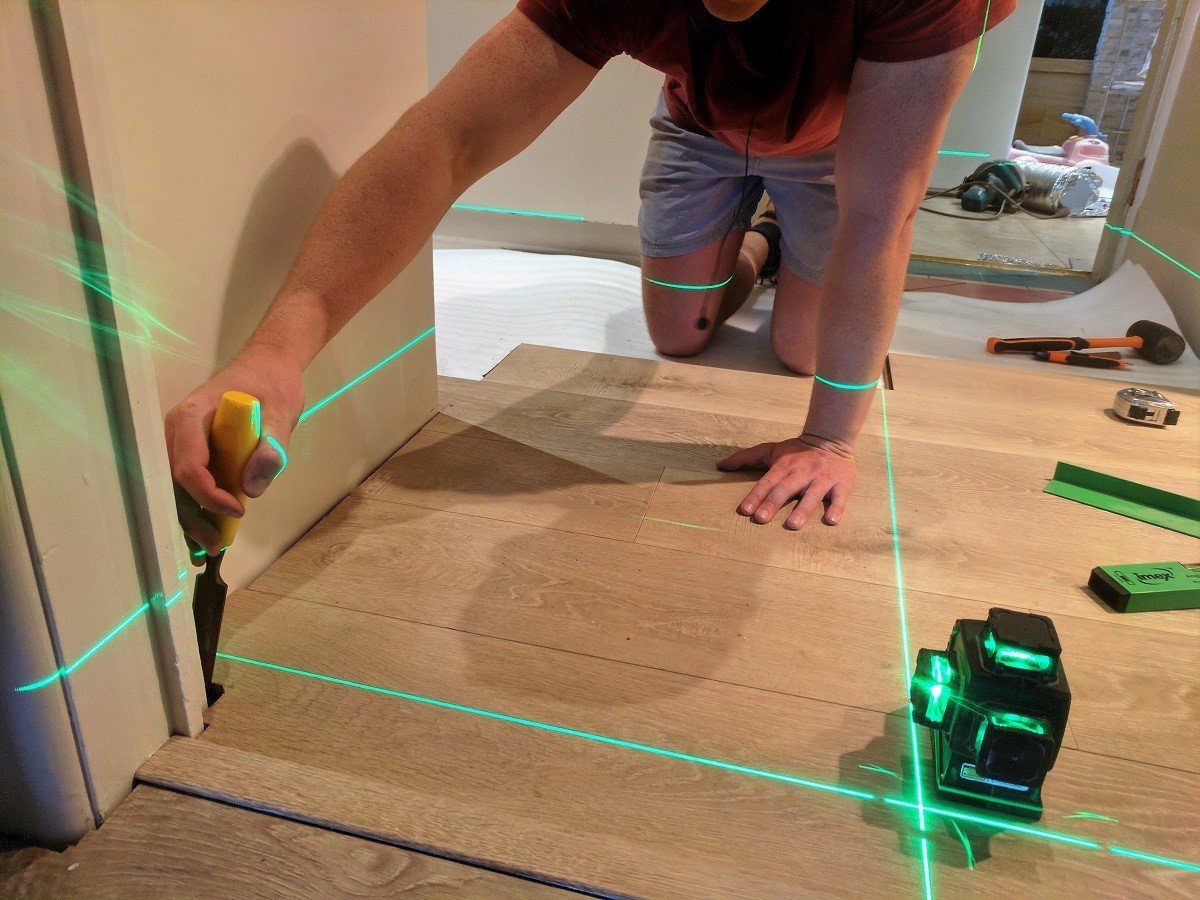 Laser levelling with battens/plywood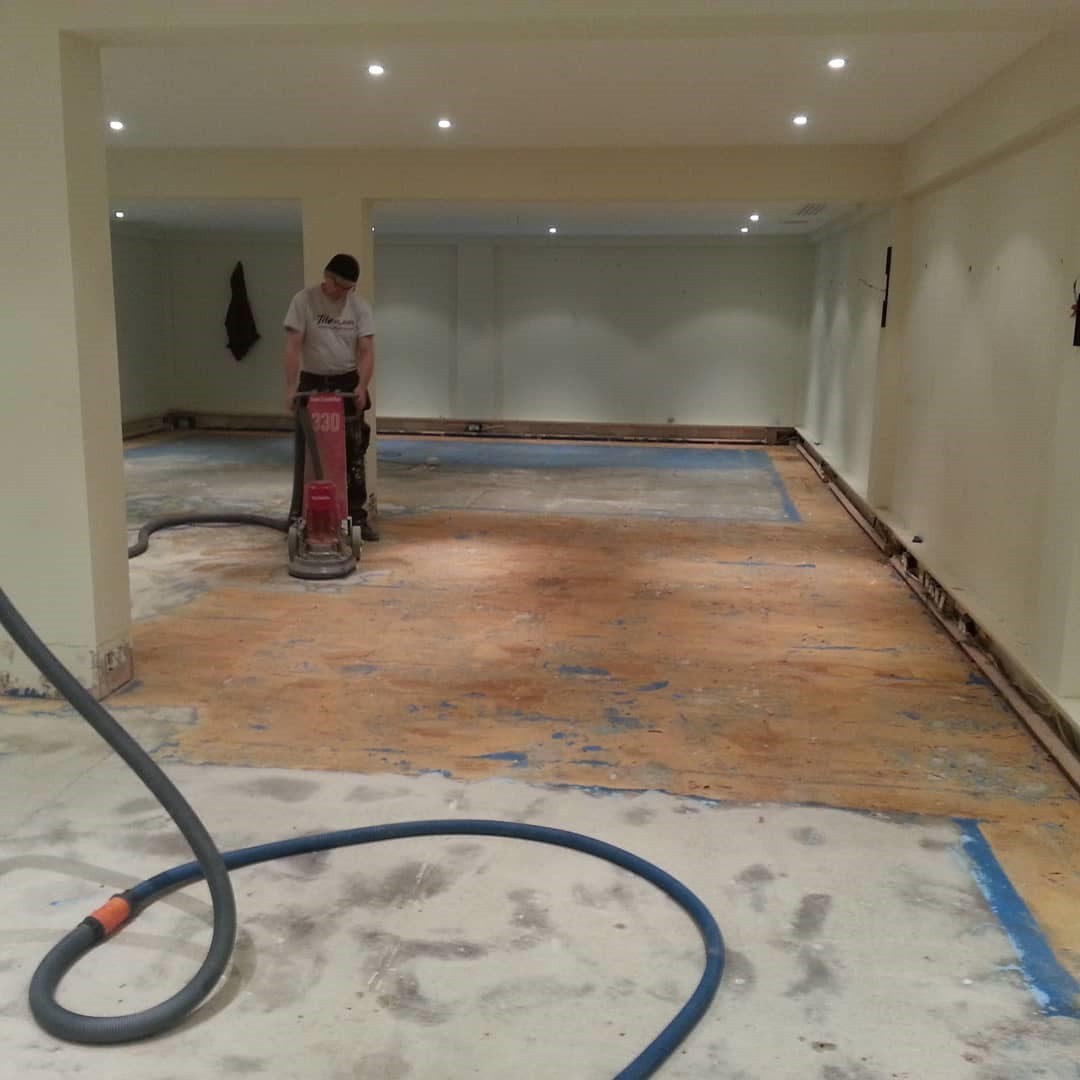 Wooden subfloor level sanding
Supply & Installation of Floorboards
For floorboards Installation, most commonly used method is Floating Installation with underlay, Glue and secret nail installation, Trowel Glue Installation. Our professional team will advise you the most suitable installation method for your specific home environment.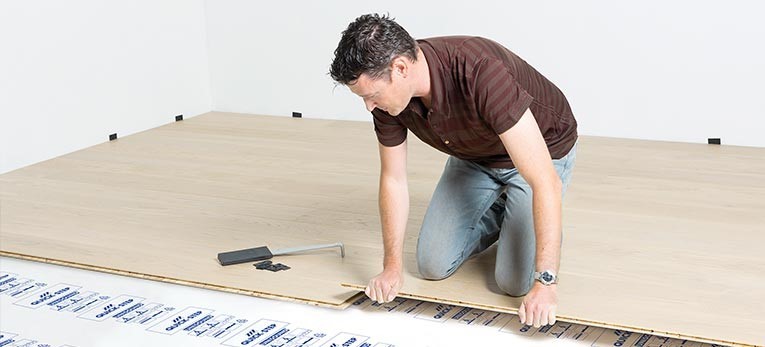 Floating Installation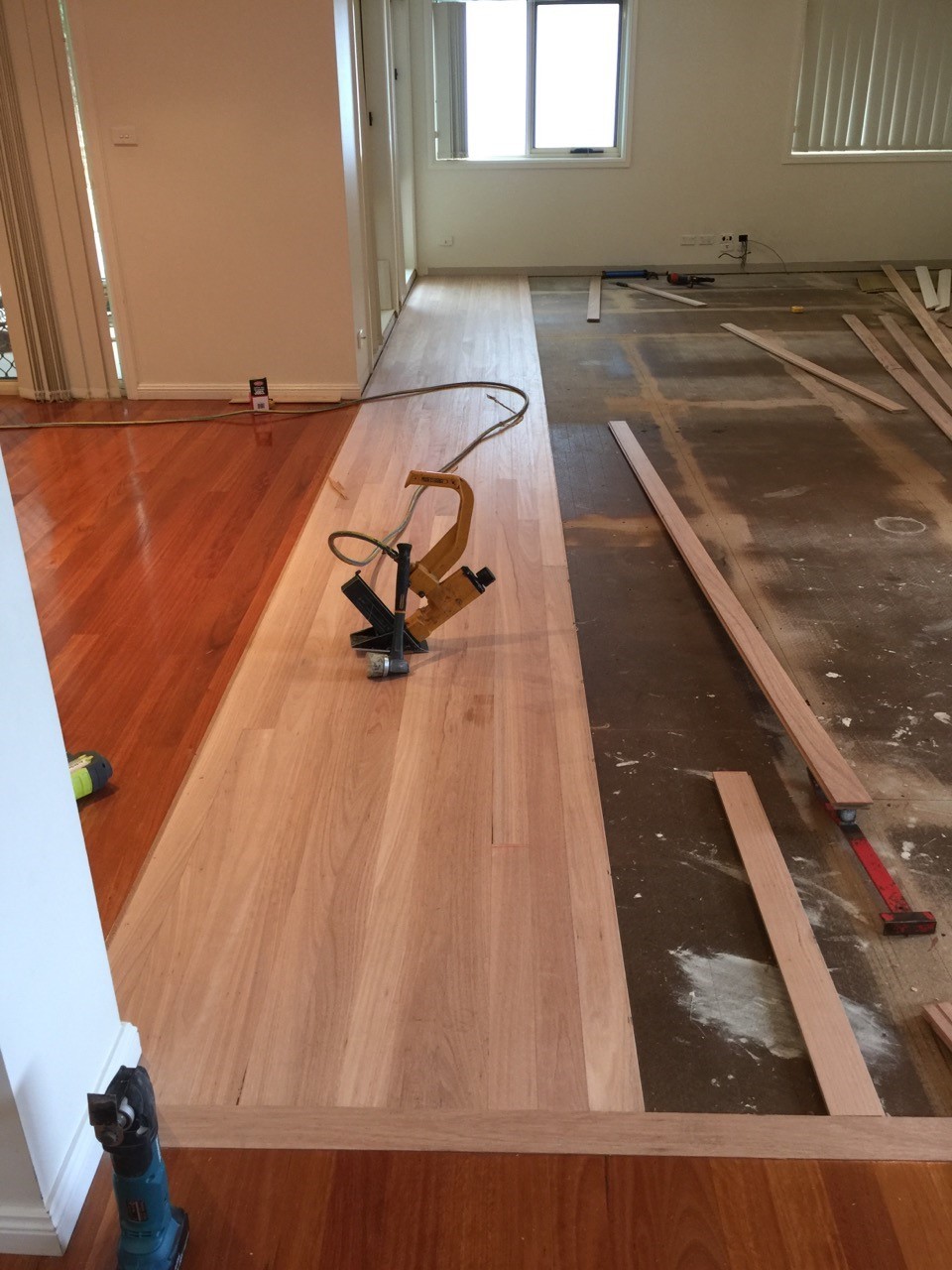 Secret Nail and Glue Installation
Sanding and Coating of Floorboards
Floor sanding&coating is the last step in the Solid Timber installation process, helping to protect your flooring from dirt, moisture and everyday wear and tear. It also creates a beautiful, lustrous look while reducing the amount of maintenance your floor will require in the long term.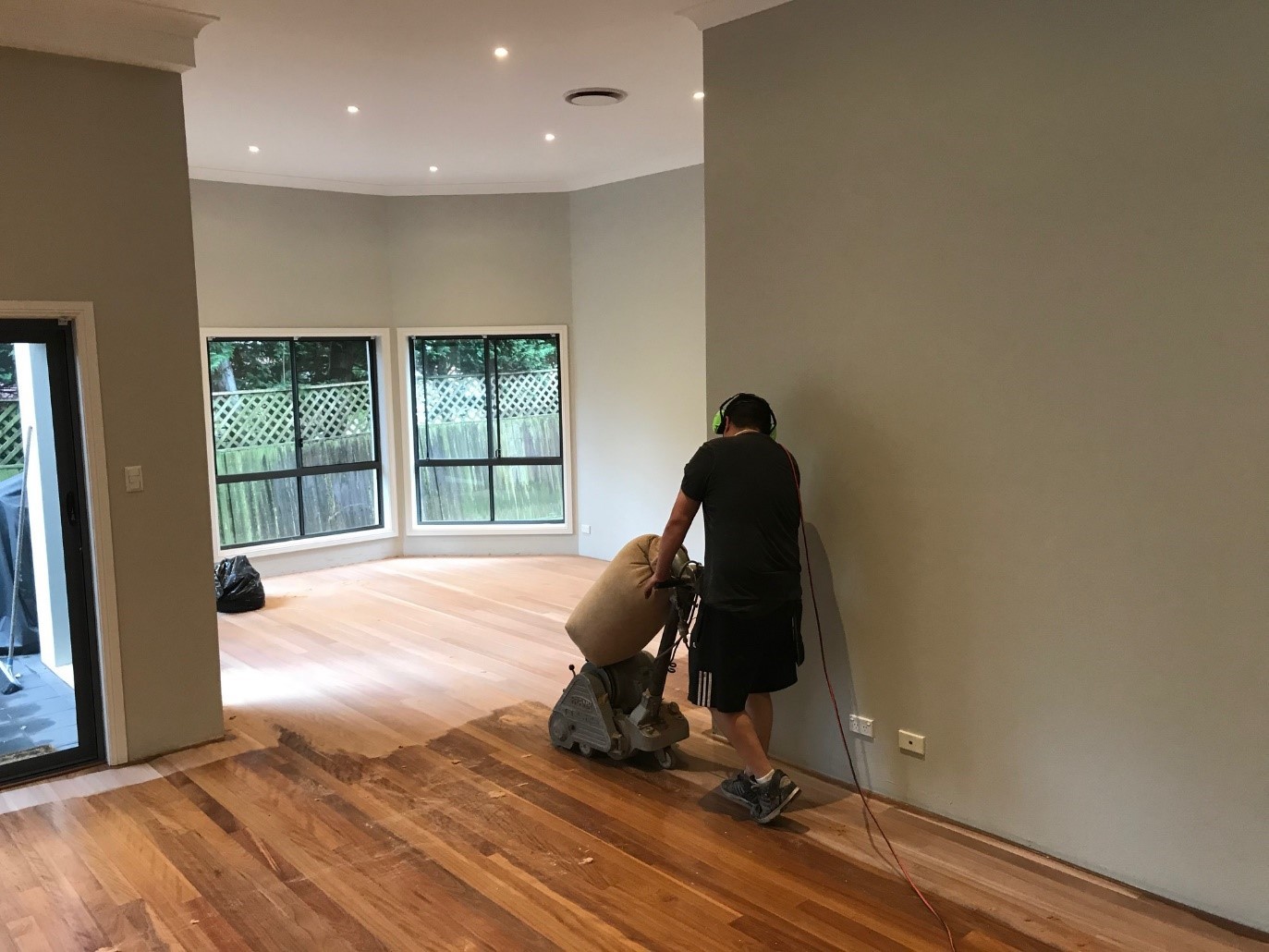 Timber Floor Sanding and coating
Stain and Limewash of Timber Floorboards
Did you know you can change the look of your home without undergoing a complete renovation of your property?
Staining timber floors can give your floorboards a vibrant new lease of life without blowing your budget. With a range of shades available, simply choose the one that best suits the room or accommodates your individual tastes. It's that easy!
Staining Timber Floors
Staining timber floors will darken the timber, enhance the grain and seal the wood, lending your floor a more distinctive, sophisticated and luxurious look. There are many shades you can opt for, and we can help you decide on the right shade for your space.
For the best results, we apply the treatment immediately after sanding has been completed. Keep in mind that older and m ore porous timbers will result in a darker stain.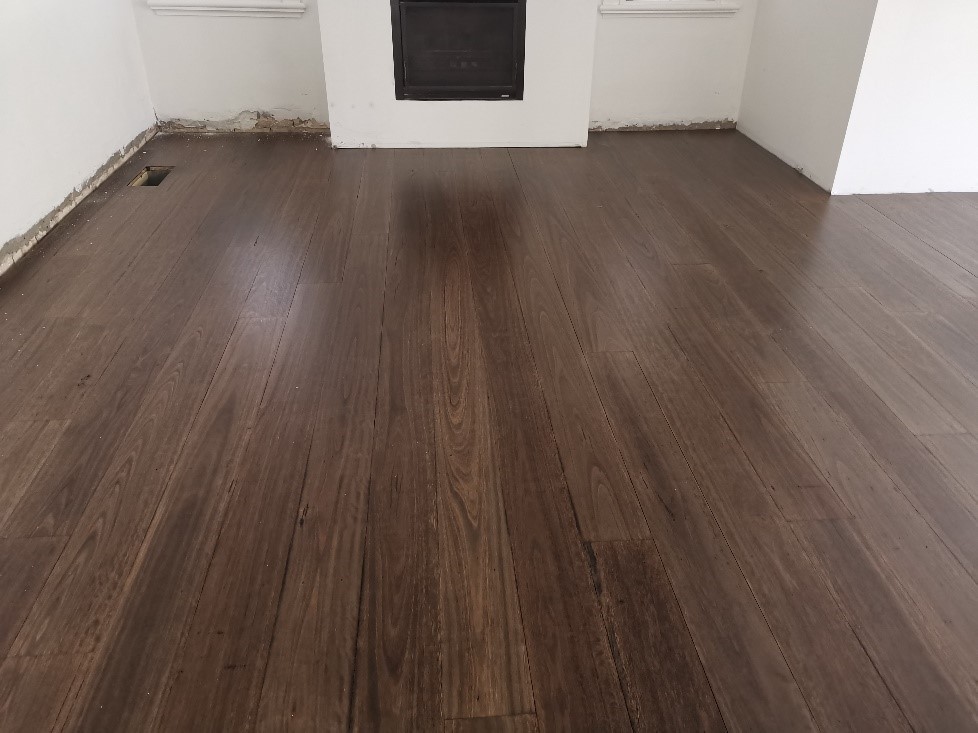 Blackbutt Solid Timber with dark Brown Stain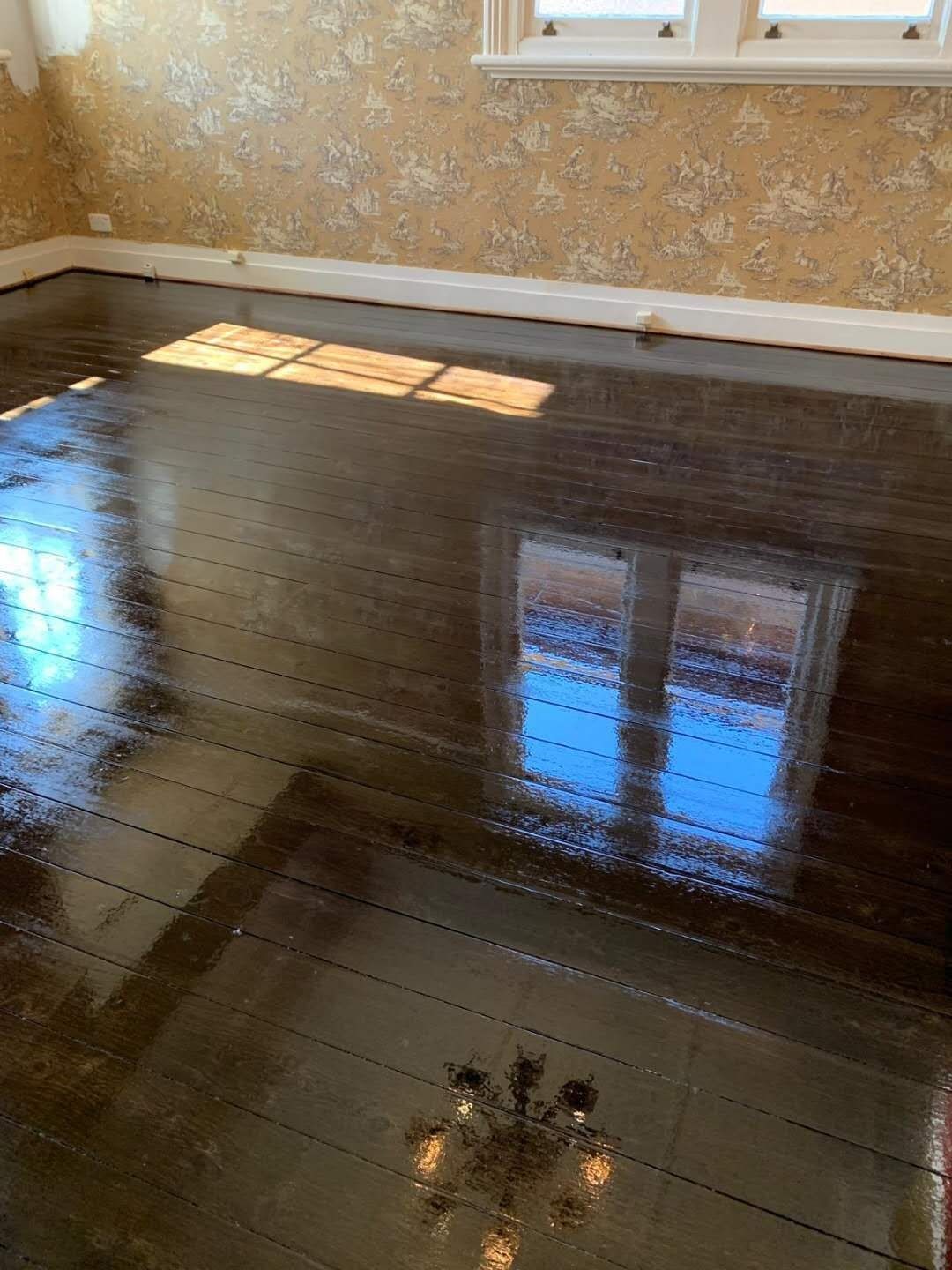 Cypress Pine with Black Japan Stain
Limewashing Timber Floors
Limewashing timber floors will lighten their colour to create a paler look that brightens your room. The lime works like a white wash without masking the lovely little variations that distinguish your natural timber.
Lightened floors often create a clean, modern, sleek and striking look in a home. We can guarantee that our liming process will not result in a yellow-looking floor.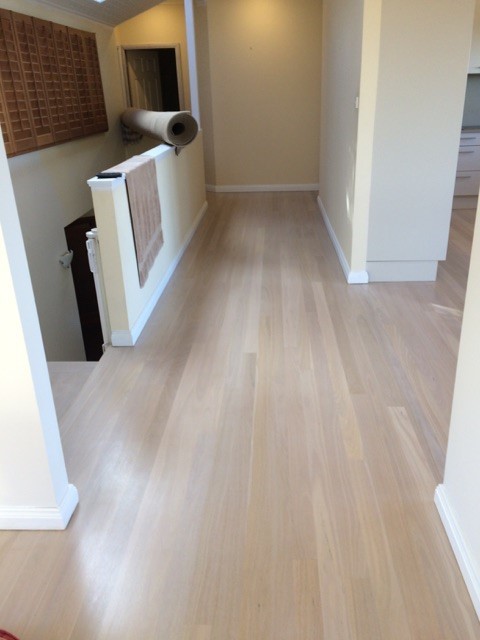 Grey Ironbark with Lime Wash