Stairs Installation – Wooden Staircases In Sydney
There's no denying that staircases are important to move between the upper and lower levels of the house. But more often than not, homeowners overlook the aesthetics & the overall looks of the staircase while building one. You don't have to make the same mistake then; Barefoot Timber Flooring is here with wooden stairs installation service in Sydney. Everything you need in one contractor, we have got the lot for you! 
Wooden flooring & stairs are exceptionally classy in their looks, and they are a good fit for your home. When we talk about wooden stairs, you have lots of options for your staircases. You can go with solid hardwood timber stairs, engineered timber stairs, laminate wood stairs & much more. We can supply high-quality flooring material for your staircases and install them as per your requirements. All in all, you will receive 100% satisfaction from our products & installation services! 
Wooden Stairs Specialists In Sydney – Barefoot Timber Flooring
Wooden staircases are not a recent phenomenon, and in fact, they can be found in architectural designs of buildings from hundreds of years ago. Their timeless beauty captivates anyone and everyone who lays eyes on them. Not only that, but timber stairs are known to add warmth to your home's ambience too. Here at Barefoot Timber, we can design, manufacture, & install stairs from your favourite wooden flooring material. There's something unique & mesmerising about wooden stairs, and we make sure these traits are replicated in your home as well. 
More importantly, you can choose the wooden flooring material for your staircases in Sydney when you sign up with us. We have lots of options, including hardwood flooring, engineered floating wood, laminate wood, hybrid wood, etc. Besides, you will see a broad range of species in each of these wooden flooring materials at Barefoot Timber (which we will discuss later). 
What Makes Wooden Staircases The Ideal Choice?
Every year, hundreds of homeowners pick and install wood-based stairs in their homes. Thus, you must be wondering – why do people go for this material when there are other options out there in the market? Well, there are a few good reasons why Australian homeowners prefer wooden stairs in their homes – 
Different wood materials to choose from and lots of species available for selection.

Timber stairs are highly durable as they can withstand extensive foot traffic on a daily basis. 

You don't have to put lots of effort into its maintenance or cleaning. 

They give your interiors a natural appearance and add cozy warmth all around. 

Homeowners can choose the ideal finishing for their wooden materials during installation. 

These materials are easy to sand & polish and, thus, are sustainable for years to come.  
In short, these stairs are worth every penny you spend, especially when you hire Barefoot Timber Flooring for the job. 
Myriad Of Options To Choose From
The best thing about signing up with Barefoot Timber Flooring? We have lots of wood materials available for you. So you can pick and choose whichever material, pattern, design & or finishing best suits your preferences. 
Here are the wooden stairs materials that we design, manufacture & install in Sydney and its nearby suburbs –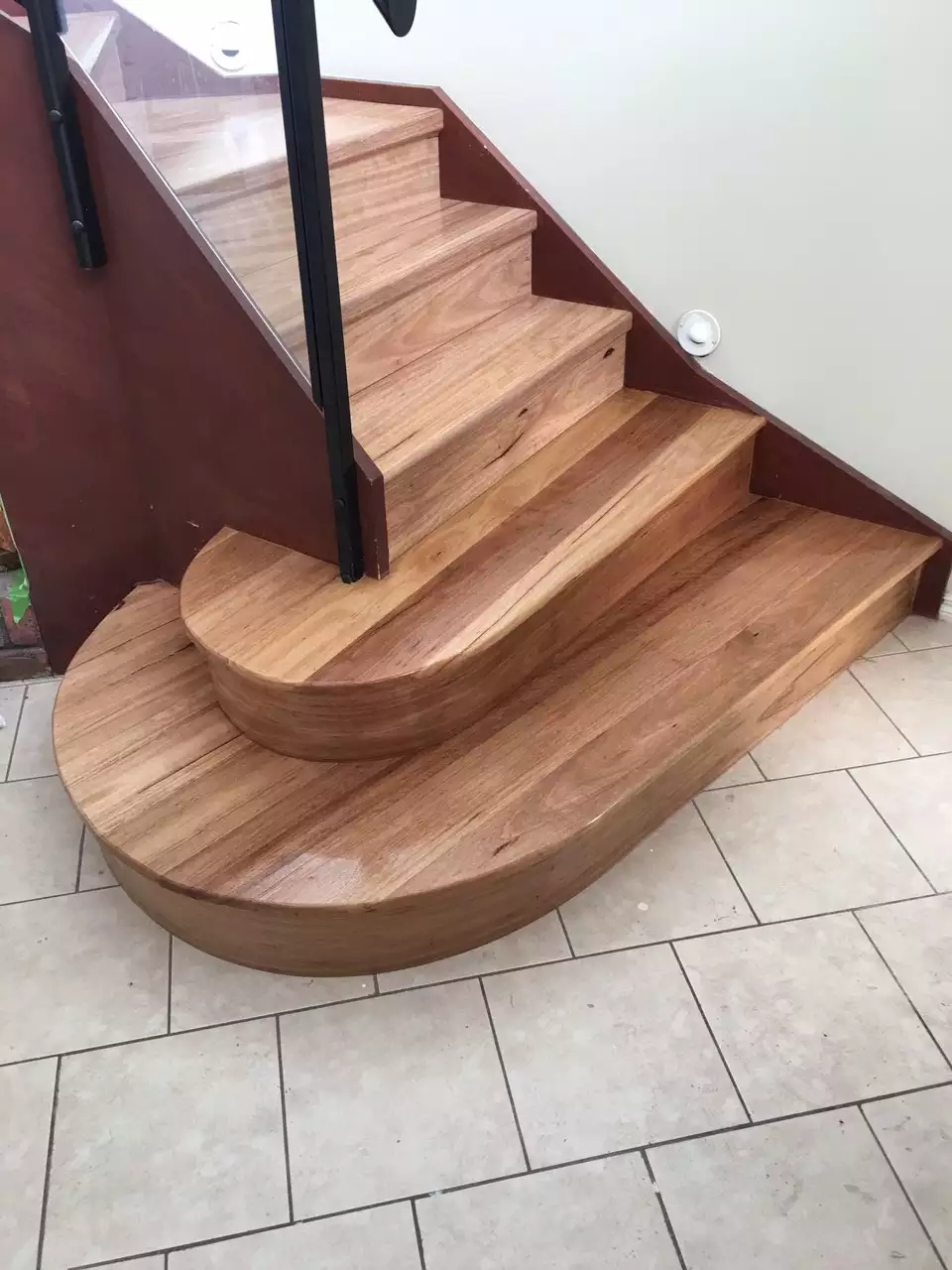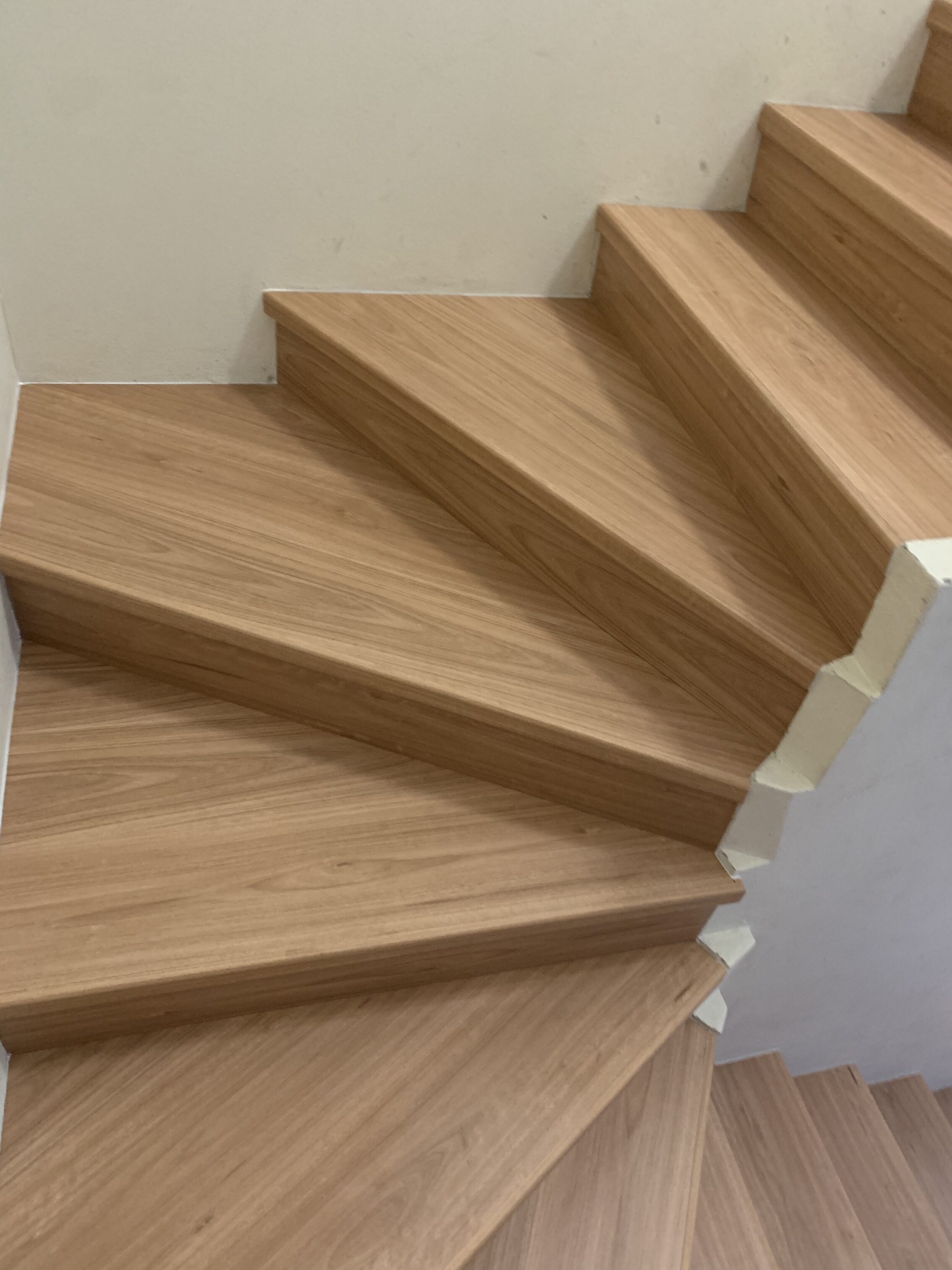 Quickstep Laminate Stairs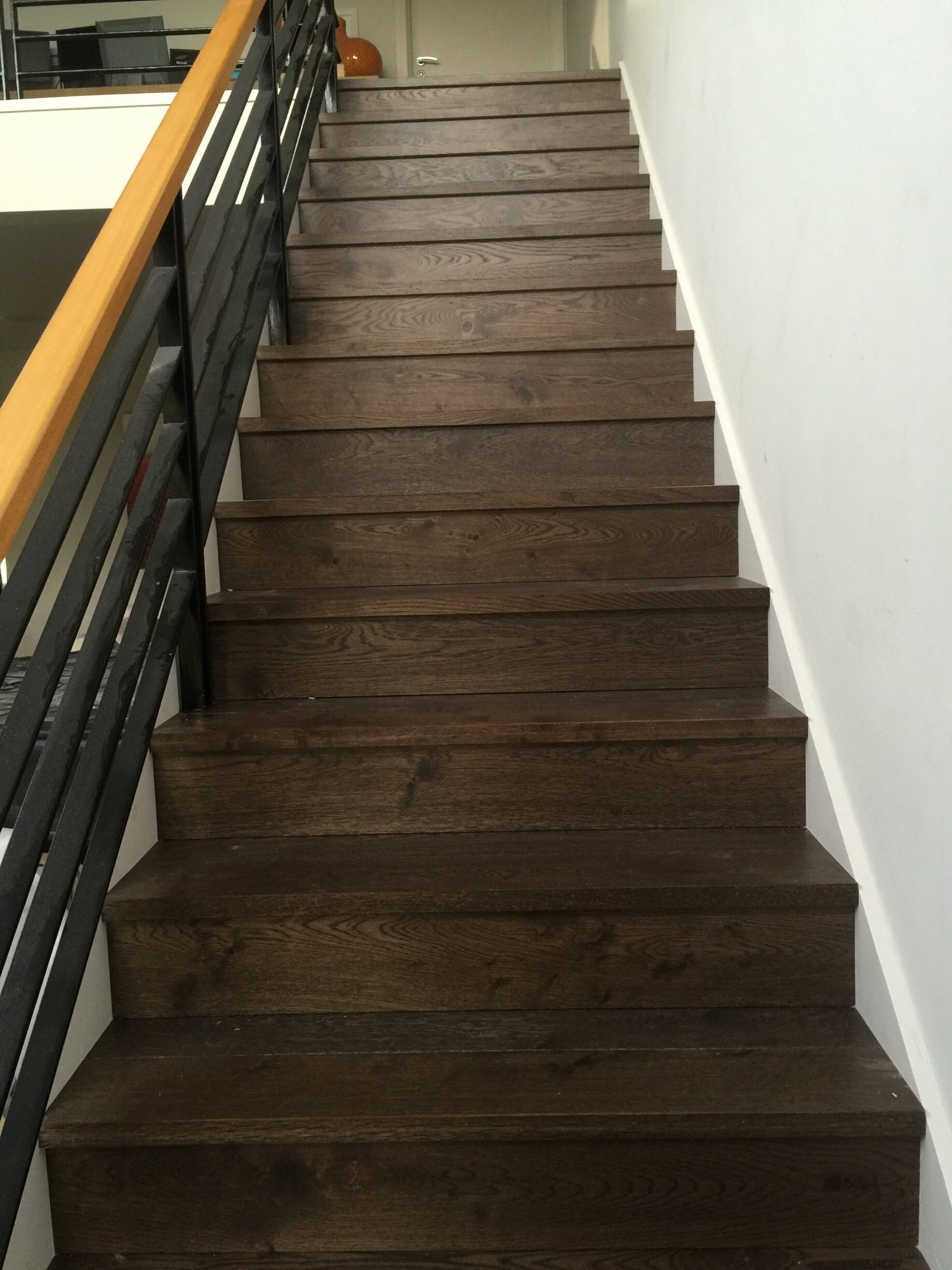 Prestige Oak Ebony Stairs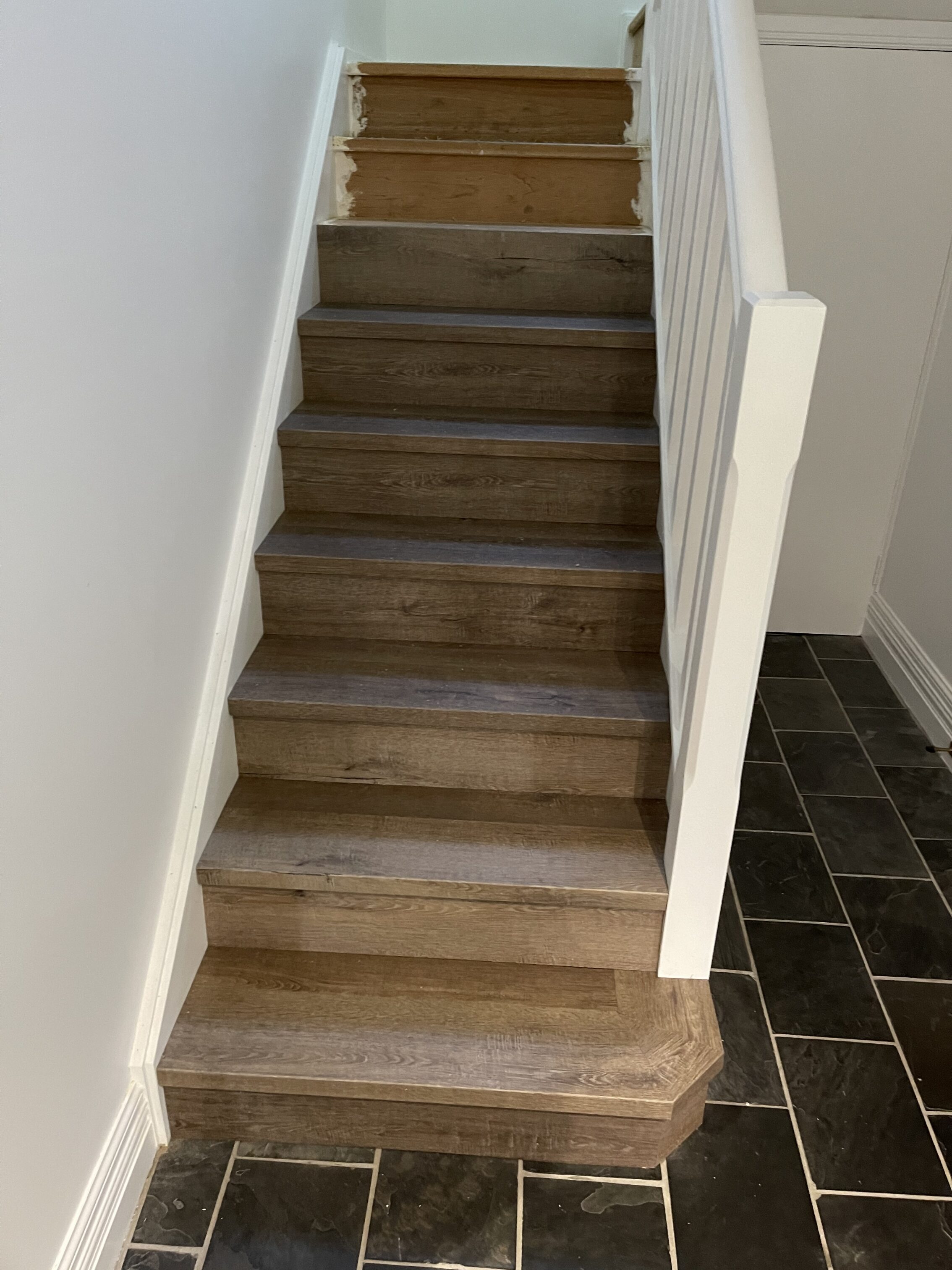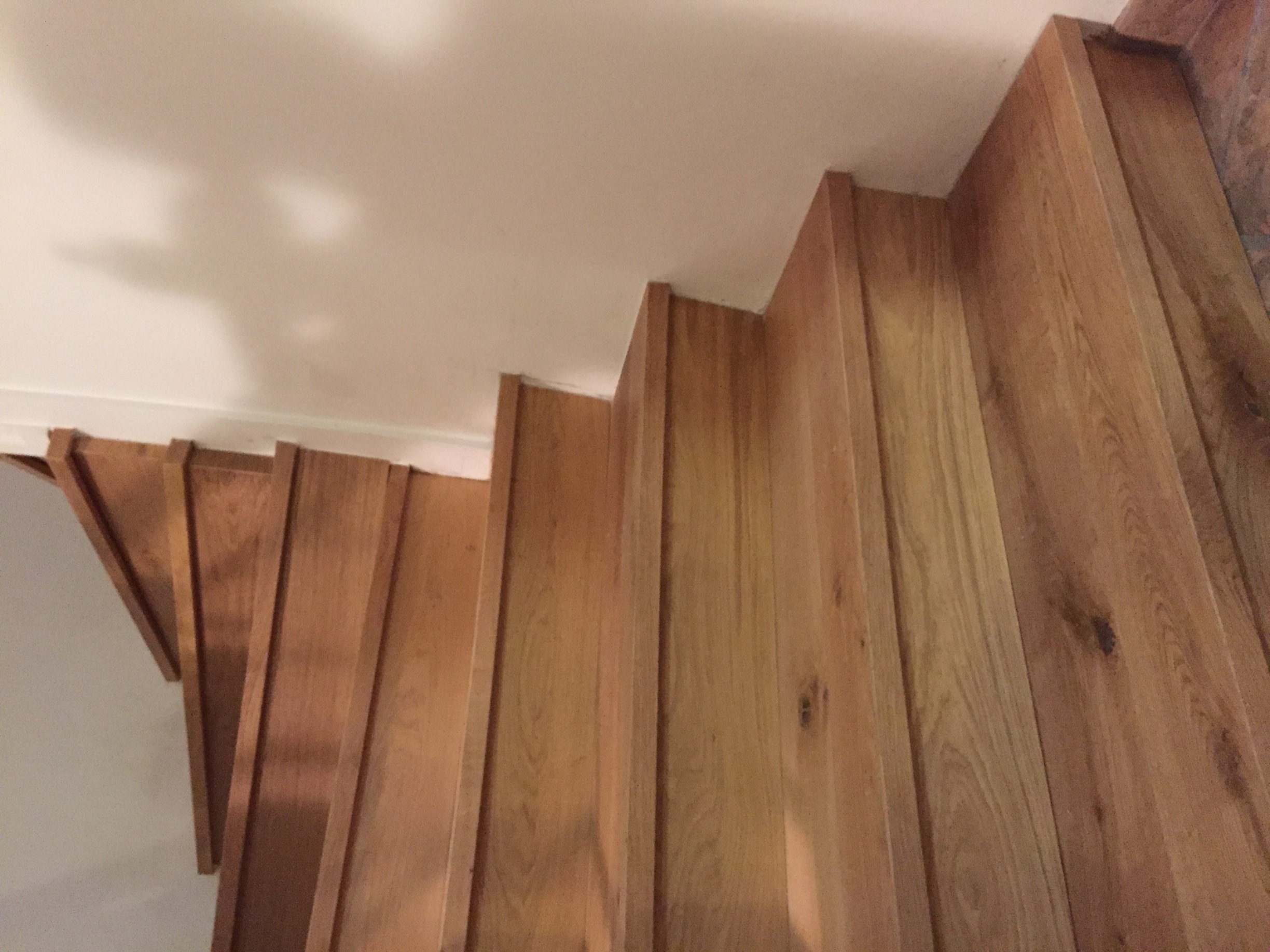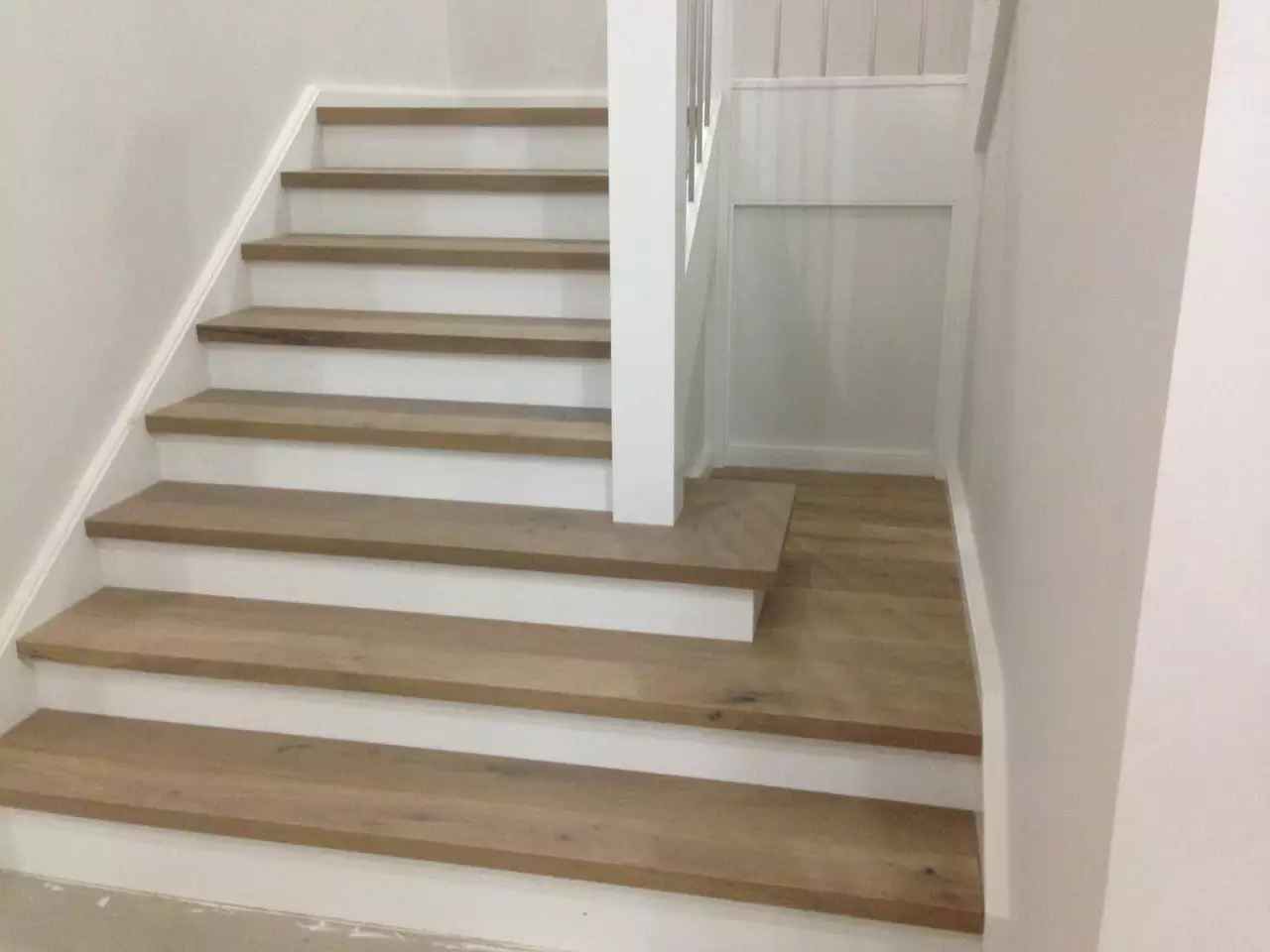 Engineered Oak Latte Stairs Tread Only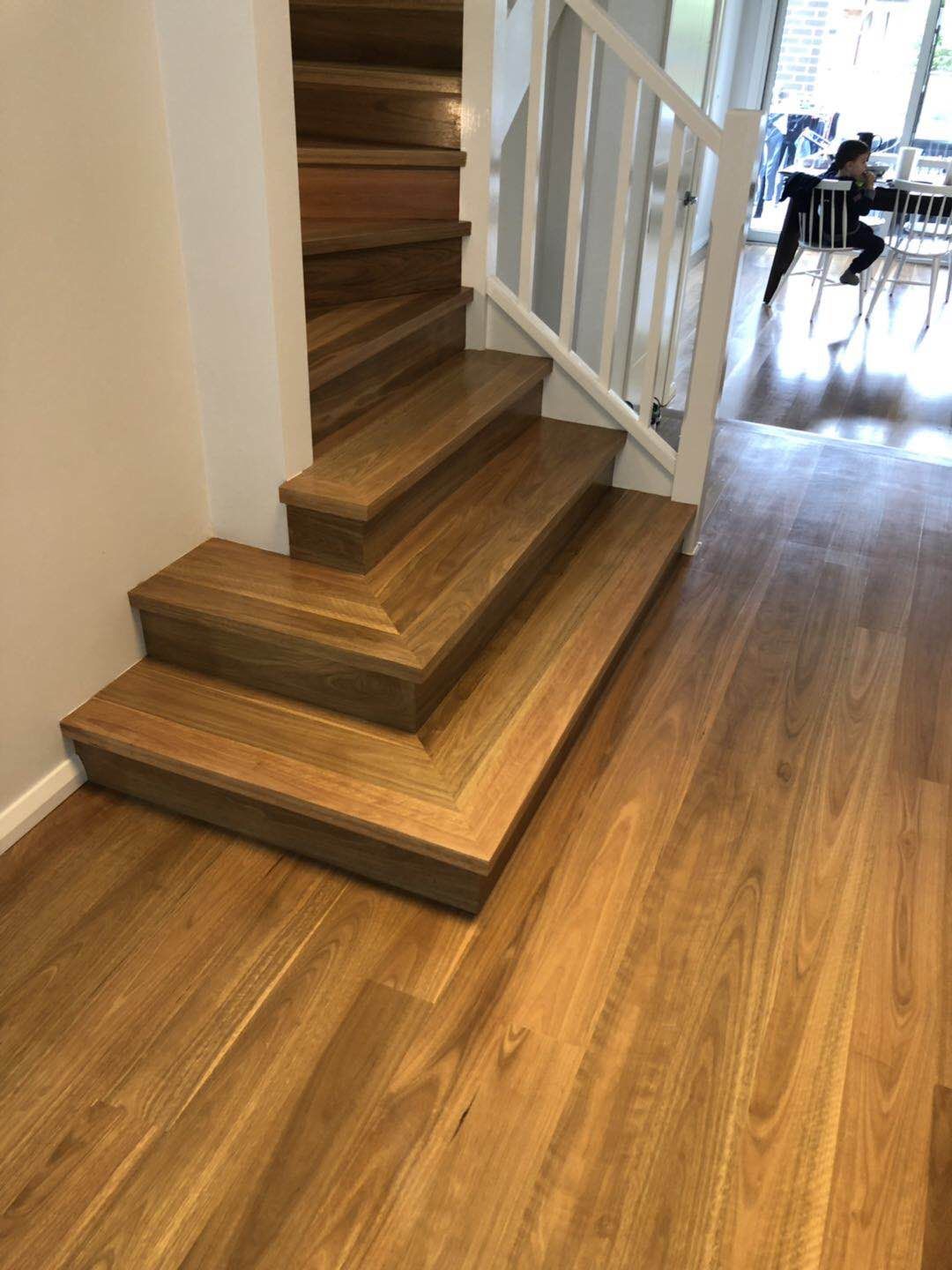 Square Solid Spotted Gum Stairs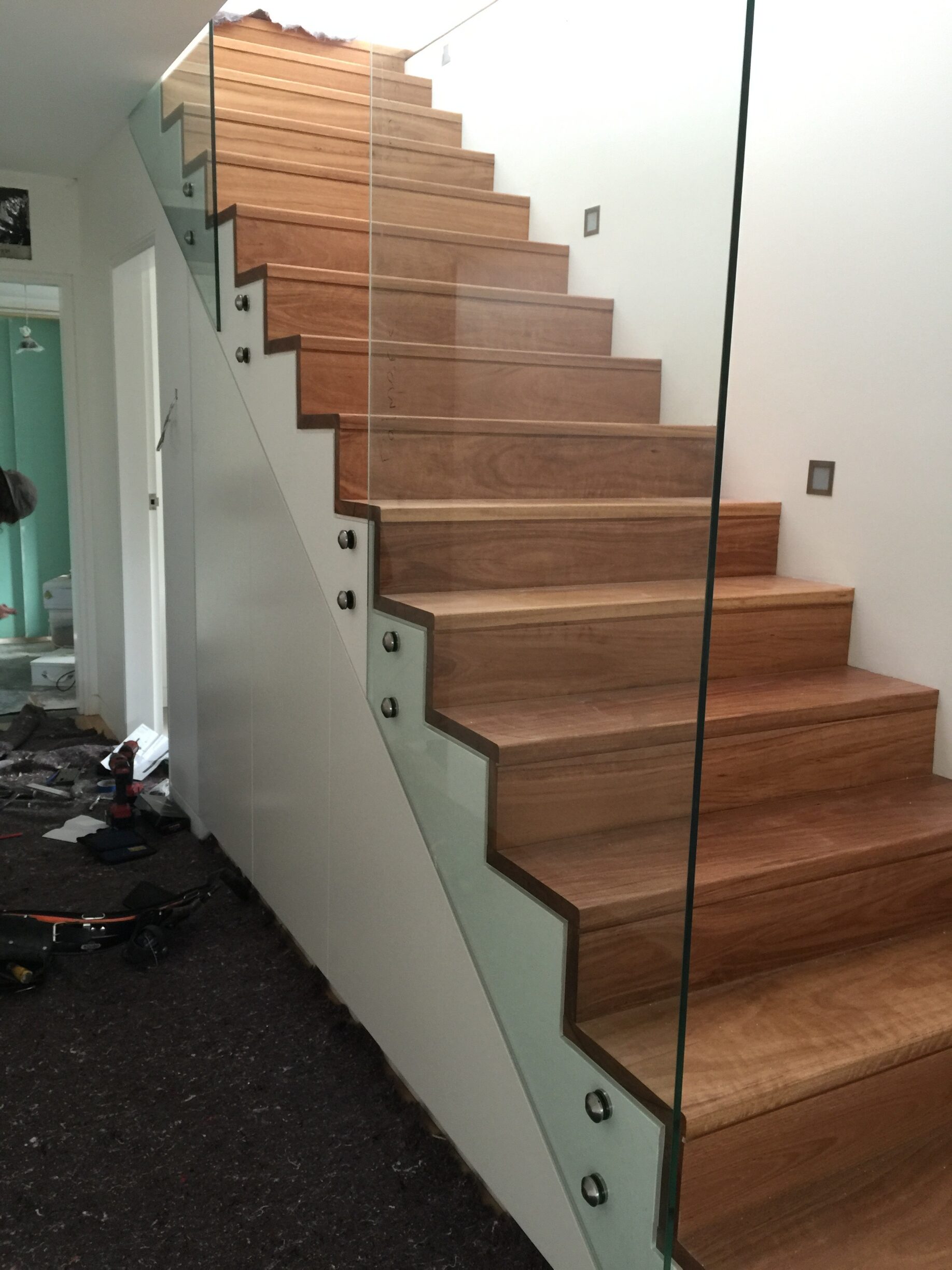 Solid Blackbutt 280mm Stairs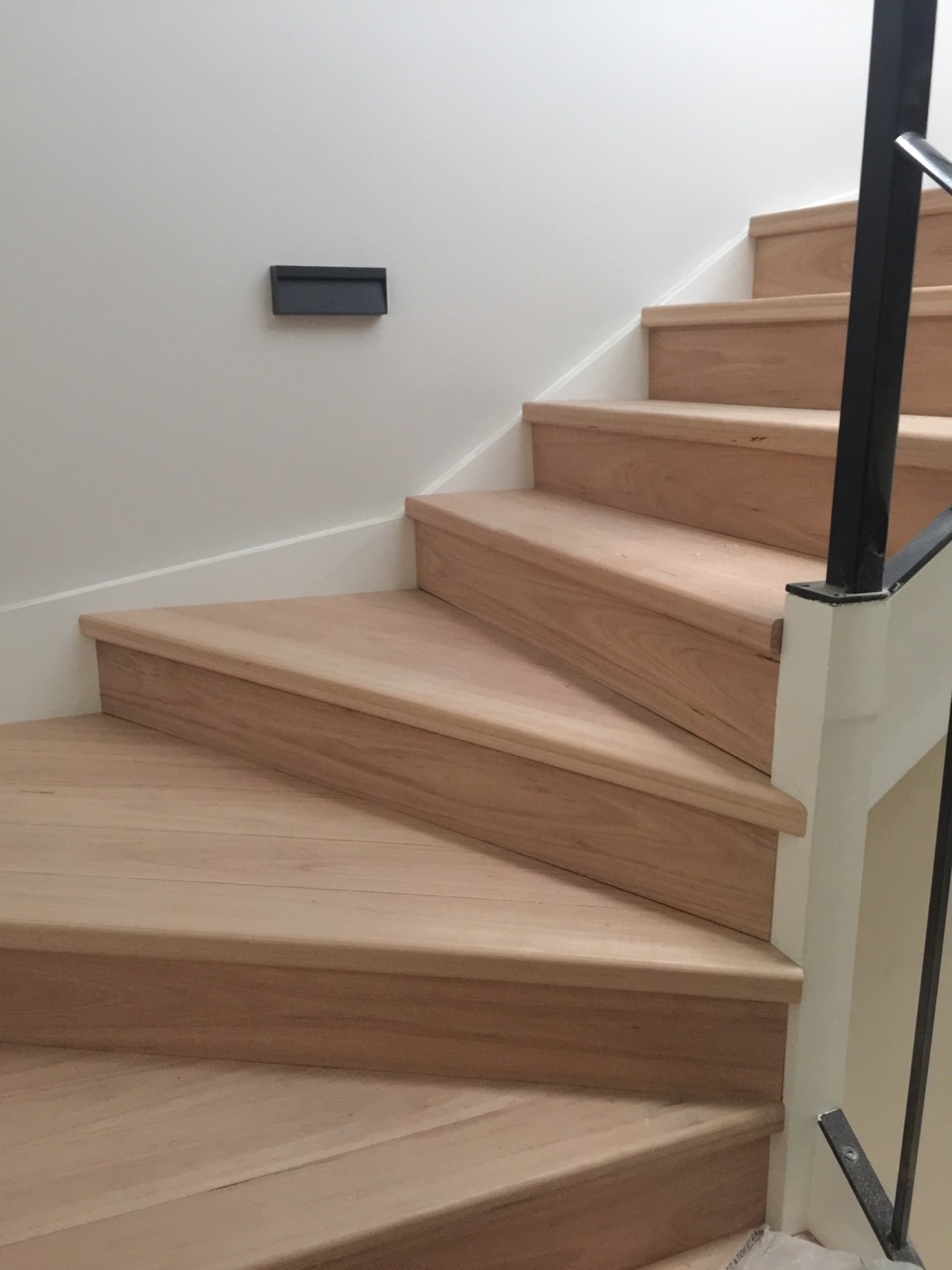 Solid Blackbutt 130mm Stairs
Aside from the options listed above, we can supply & install lots of other materials in Sydney. If you want to learn more, do call on Barefoot Timber Flooring's phone number!